Interdimensional 12 Strand DNA
Reprogramming Sessions
Once you've had the Interdimensional 12 Strand DNA Activation, all types of vibrational healing will be more powerful and effective for you. Communication between you, the DNA within every cell of your body, and the sentient energy of your body is stronger and more clear. All vibrational healing will be more potent and more effective.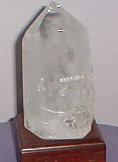 Sessions may be in person or by phone, depending upon your locale.
If you live outside of the Port Ludlow/Port Townsend area, phone sessions are available for the following modalities:
All local sessions are held in the Crystal Room, where there are many crystals which purify and enhance the clear, clean energy. The following modalities are available in the Crystal Room:
Chakra Balancing and Activation with the Solfeggio Tuning Forks
Contact me for an appointment or for more information.