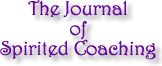 Enjoy inspirational, informational, and spiritual articles sent to you twice monthly.
Sign up HERE
Bonus! When you sign up you'll get my ebook, Overcoming F-F-Fear




Read past issues in the dusty, crusty archives HERE.
THE step-by-step guidebook to living YOUR life purpose.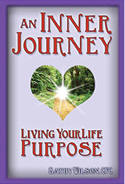 Get it HERE!
Spiritual Life Coaching Intake Session
An intake session is the first coaching session. It's where and when we begin to design how our coaching relationship will work best for you. It usually takes about an hour, and is important in creating the foundation of your coaching experience.
You'll receive a packet from me by email that includes some exercises to assist you in clarifying such things as the most important values in your life, what you would like to achieve with coaching, and how I can be most effective for you as your coach.
After you email or mail these forms back to me, we'll set the appointment for the intake session. Just like the coaching sessions, the intake session is typically done by phone. If you live in the Port Townsend/Port Ludlow area, we can do the intake session in person.
During the intake session we go over the information you shared on the forms and discuss your goals and desires. We'll talk about how you want to be supported and what works best for you so that you'll gain optimum results from our coaching partnership. I'll explain more about how coaching works and the coaching tools that we'll be using.
If you're ready to begin living your Life Purpose
and feel that inner sense of satisfaction that's soul deep, contact me.
An Inner Journey:
The workshop of YOUR life!



Take An Inner Journey
and begin to live your life purpose!