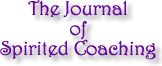 Enjoy inspirational, informational, and spiritual articles sent to you twice monthly.
Sign up HERE
Bonus! When you sign up you'll get my ebook, Overcoming F-F-Fear




Read past issues in the dusty, crusty archives HERE.
THE step-by-step guidebook to living YOUR life purpose.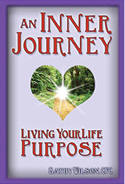 Get it HERE!
Coaching Articles
The following articles are miscellaneous tidbits of information about spiritual life coaching that I'd like to share with you for your entertainment, enlightenment, education, and amusement.
An Inner Journey:
The workshop of YOUR life!



Take An Inner Journey
and begin to live your life purpose!